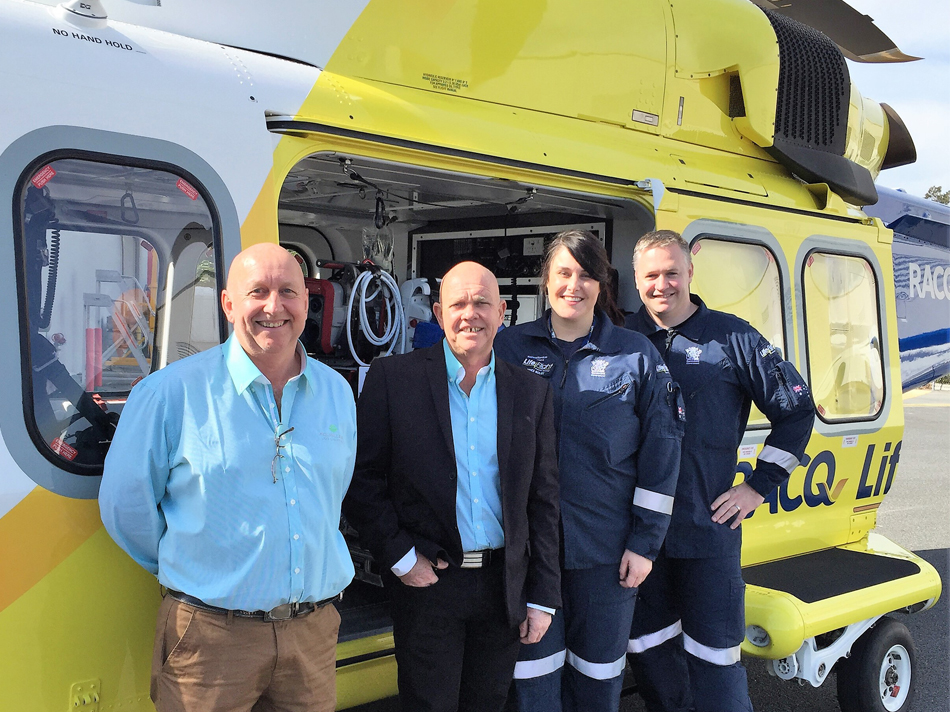 We are proud to announce our Corporate Partnership providing LED Commercial lighting for LifeFlight's new Archerfield base.
Read below our feature in LifeFlight's monthly business newsletter to learn more about the first stage of our partnership.
---
Aqualuma LED has kicked off their Corporate Partnership by providing their award winning LED commercial lighting for LifeFlight's new Archerfield base
To initiate their partnership with the LifeFlight Foundation, the Gold Coast-based company Aqualuma LED, owned by brothers Carl and Grant Amor, have generously provided the lighting for LifeFlight's new helicopter base at Archerfield Airport.
Aqualuma specializes in commercial LED lighting systems using high-quality, predominantly Australian-made materials and they are passionate about reducing workplace accidents through compliant lighting systems. Aqualuma's range of warehouse suitable LED fittings deliver safe clean working illumination, tested reliability and ultimate energy efficiency.
LifeFlight's new Archerfield base will feature Aqualuma's state-of-the-art LED lights designed specifically to replace conventional fixtures and offering power savings, increased light output, and a cleaner light for working areas in the hangar.  As a locally family-owned and operated business, Aqualuma exports their products worldwide, providing the best customized solutions which can help businesses reduce their electricity costs by up to 65%.
The Archerfield fit-out will be the first-stage of Aqualuma LED's Corporate Partnership, with several installation projects set to take place over the coming years at key LifeFlight bases.
The commercial lighting will save LifeFlight thousands of dollars per year in electricity costs and will allow us to focus on what we do best, saving lives.